Tuesday, 14 September 2010
As a proud sponsor and service provider of the Nations United campaign, Perry Toone, founder of Thexyz Network was honored to be given the chance to make a speech at The Union of Journalists, Beirut. The press conference was held by Chaker Khazaal, founder of Nations United, along with Subhi Sayf El-Dein, President of The Union of Cinema in Lebanon.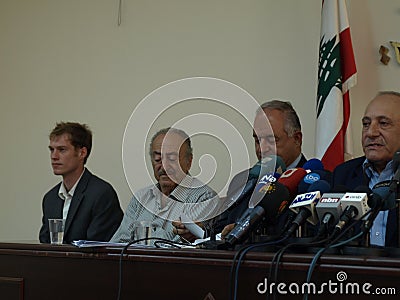 © Photographer: Perry Toone | Agency: Dreamstime.com
Read more on this news story on other sites:
Trending Posts
You can download the app free of charge from Google Play or Apple App Store. The app has recently been updated as Tapatalk celebrates its...

As part of our ongoing promotions, we are excited to announce that from October 2011, we shall be offering a free MobileView package with ev...

As we start Monday, organizations are likely having the same conversation after hearing about a major Ransomware attack over the weekend. Wh...

We tested a bunch of FTP clients for iOS devices and found these to be the best. Most of them cost between $1 to $5 but we found the small p...

Blog Archive

Tags
News
(73)
Web Hosting
(48)
Email
(32)
security
(19)
Advertising
(17)
Tutorials
(16)
webmail
(16)
Thexyz Cloud
(13)
Video
(5)
resellers
(2)